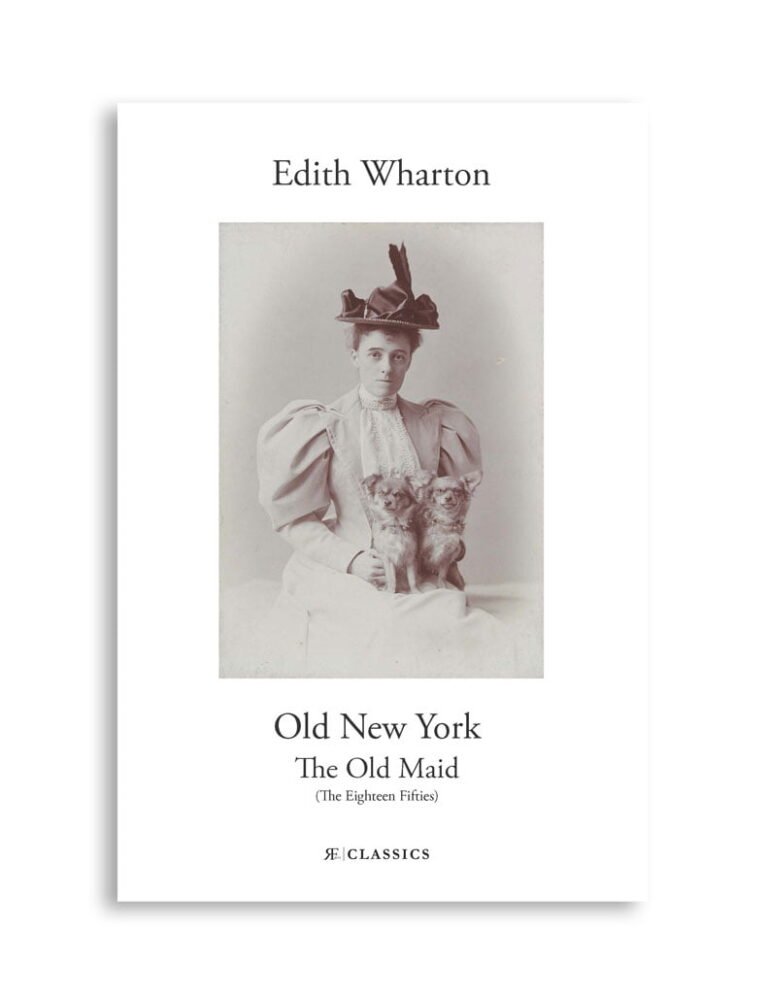 Old New York: The Old Maid
Old New York
By Edith Wharton
The novellas are not directly interconnected, though certain fictional characters appear in more than one story. The New York of these stories is the same as the New York of The Age of Innocence (1920), from which several fictional characters have spilled over into these stories. The observation of the manners and morals of 19th century New York upper-class society is directly reminiscent of The Age of Innocence, but these novellas are shaped more as character studies than as a full-blown novel.
Some characters who overlap among these four stories and The Age of Innocence: Mrs. (Catherine) Manson Mingott, Sillerton Jackson, Mrs. Lemuel Struthers, Henry Van der Luyden. Other families and institutions also appear in more than one place among this extended set of New York stories.
The Old Maid (Parts One and Two) (The Fifties)
This novella takes up a full third of the set and has arguably the most richly developed characters and storyline. Delia Ralston, née Lovell, receives her cousin Charlotte ("Chatty") Lovell, who is about to be married. Charlotte confesses that she is the mother of an infamous foundling child. Her intended, Joe Ralston, who does not know of her child, wishes her to abandon her work at the orphanage where the child lives. Charlotte does not want to give up seeing her daughter, Clementina ("Tina"). The child's father is Clement Spender, a New Yorker who moved overseas to pursue the life of an artist. At one time, Delia was also romantically attracted to Spender. Delia agrees to see to it that Tina and Charlotte are not separated, but she also sees to it that Charlotte is not allowed to marry Joe Ralston (a cousin of Delia's husband Jim). Delia's husband dies, and Charlotte and Tina move into Delia's home. When Tina comes of age, since she is known to society as an orphan, with no family or estate, her marriage prospects are dim, although she attracts many suitors. Charlotte fears that Tina will repeat the pattern Charlotte started, by getting pregnant before she finds a husband. To avert this fate, Delia adopts Tina as her own daughter, and Tina finds a fiancé. The story ends on the night before Tina is to marry, with heightened tension between the two older women over who has the right to be considered Tina's mother.
The novella was adapted for the stage by Zoë Akins, and won the 1935 Pulitzer Prize for Drama. A film version was subsequently produced in 1939 by Warner Bros. Directed by Edmund Goulding, the film starred Bette Davis in an acclaimed performance as Charlotte, with Miriam Hopkins as Delia and George Brent as Clem Spender. The studio had difficulties getting approval from the Production Code Administration due to the story's themes of an illicit affair and the illegitimacy of the child.