Today Ronald P Frye & Co. Publishers announce the imminent release of In Your Words: Translations from the Yiddish and the Hebrew from renowned poet Seymour Mayne. The book will be for sale shortly at major retailers along with online purchase for the price of $17.95, print edition, and the price of $9.95 for the digital e-book edition. The stunning paperback features artwork from Sharon Katz, making it a graceful addition to any poetry collection.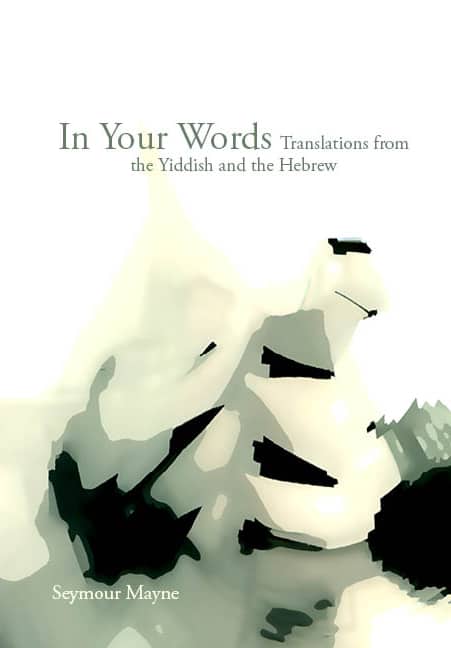 What people are saying:
How fortunate we are to have Seymour Mayne as translator. With sensi­tivity and skill—he is, after all, a poet himself—Mayne invites us into the worlds of Yiddish and Hebrew poets, whose verse would otherwise remain closed to English readers. Mayne's feeling for language shapes this deeply personal selection of Jewish verse in translation, and for that, we must be grateful.
-Ruth Panofsky Editor, The New Spice Box: Canadian Jewish Writing
The best poetry translators are simultaneously guests and hosts of their po­ets. The hospitality in this relationship moves from acquaintance to friend­ship to intimacy. The translator negotiates the best possible deal between two languages, which are necessarily and positively in tension, like two lov­ers with strong personalities. Seymour Mayne is such a translator. He hon­ours the multilingual nature of his native Montreal by extending his hospi­tality as a wordsmith to the two languages of his Ashkenasi Jewish ancestors, Yiddish and Hebrew, languages which were central to his childhood.
Thanks to an excellent ear, appropriate scholarship and deep poetic intel­ligence, he has extended the range and aura of poems by Rachel Korn, Melech Ravitch, Abraham Sutzkever, Moshe Dor and Shlomo Vinner, and we are the grateful beneficiaries.
-Anthony Rudolf Poet and translator, former editor of European Judaism and the Menard Press
About the author:
Seymour Mayne is the author, editor, or translator of more than seventy works. His latest publications include a selection of short fiction, The Old Blue Couch and Other Stories (Ronald P. Frye & Co.) and his most recent book of poetry, Cusp: Word Sonnets (Ronald P. Frye & Co.), published to mark fifty years since his first collection of poetry appeared in Montreal.  As the leading international innovator of the word sonnet, he has given readings and lectured widely on this unique new 'miniature' form.