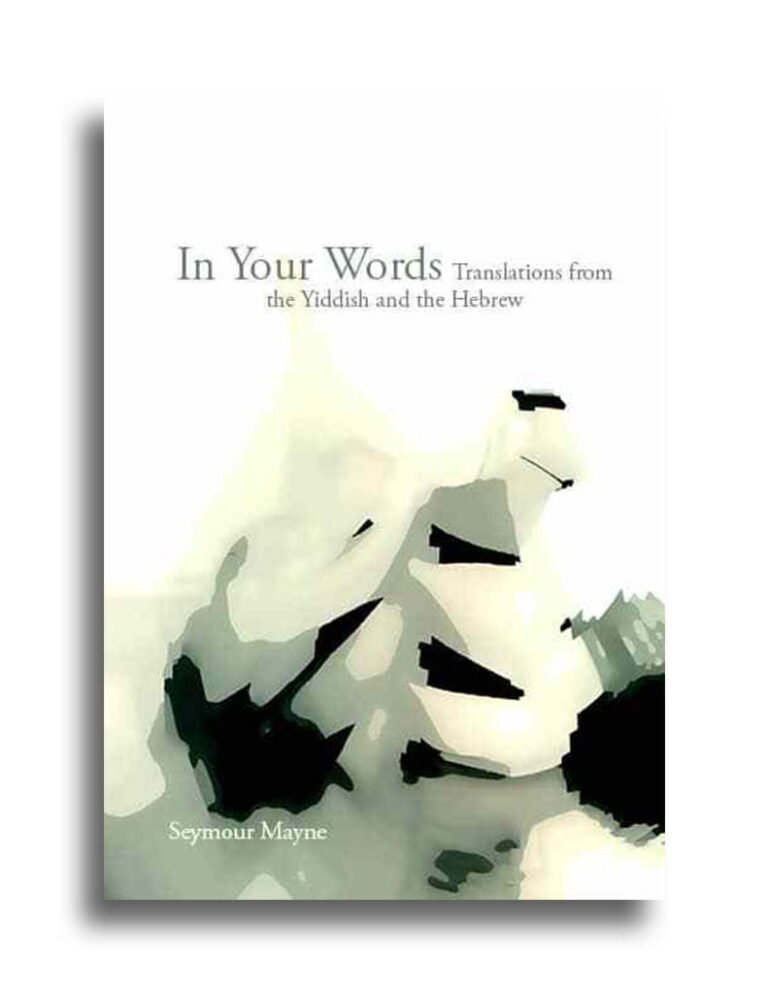 In Your Words: Translations from the Yiddish and the Hebrew
Seymour Mayne is back with a new book, In Your Words: Translations from the Yiddish and the Hebrew. Featuring a cover painting by Sharon Katz, the collection offers translations from the work of Canadian Yiddish poets, Rachel Korn, Melech Ravitch, and J.I. Segal, and a moving sequence of poems by Abraham Sutzkever, one of the great poets of the Holocaust. Complementing the Yiddish is a selection of poetry in translation from notable contemporary Hebrew poets. The careful attention to imagery and voice yields poems in translation that read with the fluency of originals. A must have for any poetry library
Seymour Mayne is the author, editor or translator of seventy books. His own writings have been translated into many languages including French, German, Hebrew, Polish, Portuguese, Romanian, Russian, and Spanish. His latest books of poetry and short fiction include the bilingual Ricochet: Word Sonnets/Sonnets d'un mot, The Old Blue Couch and Other Stories, and Cusp, a selection of new word sonnets published to mark fifty years since his first collection appeared in Montreal.
He has translated poetry from the French, Hebrew, Polish, Russian, and Yiddish. As the leading international innovator of the word sonnet, he has given readings and lectured widely on this unique new 'miniature' form.
What people are saying:
Thanks to an excellent ear, appropriate scholarship and deep poetic intelligence, he has extended the range and aura of poems by Rachel Korn, Melech Ravitch, Abraham Sutzkever, Moshe Dor and Shlomo Vinner, and we are the grateful beneficiaries.
-Anthony Rudolf Poet and translator, former editor of European Judaism and the Menard Press