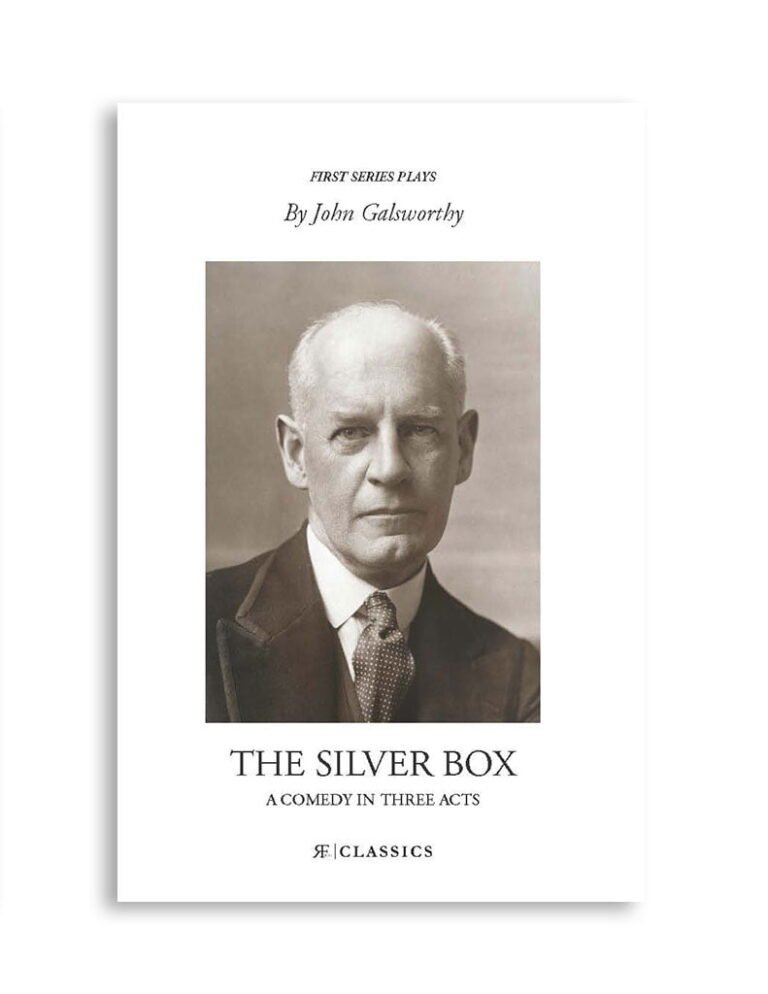 THE SILVER BOX
By John Galsworthy
The Silver Box is a three-act comedy, the first play by the English writer John Galsworthy. It was originally produced in London in 1906, and attracted much attention. In New York it was first seen in 1907. In the play, the disappearance of a cigarette box (the silver box) leads to a comparison of the behaviour of the son of a prosperous politician, with that of an unemployed man, and the exposure of attitudes of different social classes.
Galsworthy said that his aim was "to create such an illusion of actual life passing on the stage as to compel the spectator to pass through an experience of his own, to think and talk and move with the people he sees thinking and talking and moving in front of him."
The Silver Box was first produced on 25 September 1906 at the Royal Court Theatre in London. The play was among several new plays at this theatre from 1904 to 1907 directed by J. E. Vedrenne and Harley Granville-Barker, by notable dramatists including George Bernard Shaw. Although The Silver Box did not draw large audiences, it was much discussed. It was first seen in New York on 18 March 1907 at the Empire Theatre. It was produced by Charles Frohman and featured Bruce McRae as Jones and Ethel Barrymore as Mrs. Jones.