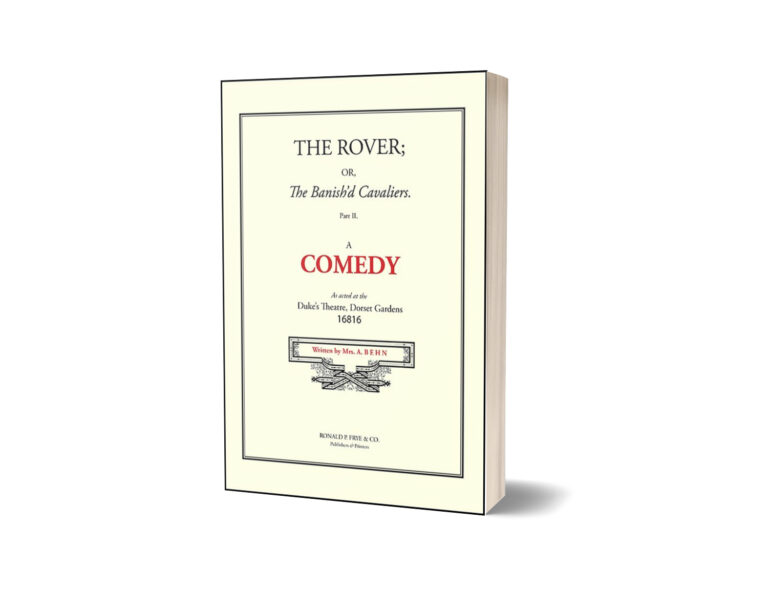 THE ROVER: A COMEDY PART II
By Aphra Behn
First Produced in 1681
RESTORATION DRAMA
The Rover or The Banish'd Cavaliers is a play in two parts written; the first part premiering in 1677 to such great success that Behn wrote a sequel that was produced in 1681. An extraordinarily popular example of Restoration comedy, the play earned an extended run, enabling Behn to make a fair income from it, receiving the proceeds from the box office every third night.
Based on Thomas Killigrew's play Thomaso, or The Wanderer (1664), The Rover features multiple plot lines, dealing with the amorous adventures of a group of Englishmen in Naples at Carnival time.
The "rover" of the play's title is Willmore, a rakish naval captain, who falls in love with a young woman named Hellena, who has set out to experience love before her brother sends her to a convent. Complications arise when Angellica Bianca, a famous courtesan, falls in love with Willmore and swears revenge on him for his betrayal.
Meanwhile, Hellena's sister Florinda attempts to marry her true love, Colonel Belvile, rather than the man her brother has selected. The third major plot of the play deals with the provincial Blunt, who becomes convinced that a girl has fallen in love with him but is humiliated when she turns out to be a prostitute and a thief.
Willmore (who may have been a parallel to Charles II or John Wilmot, 2nd Earl of Rochester) proved to be an extremely popular character, and four years later Behn wrote a sequel to the play. King Charles II was himself a fan of The Rover, and received a private showing of the play.