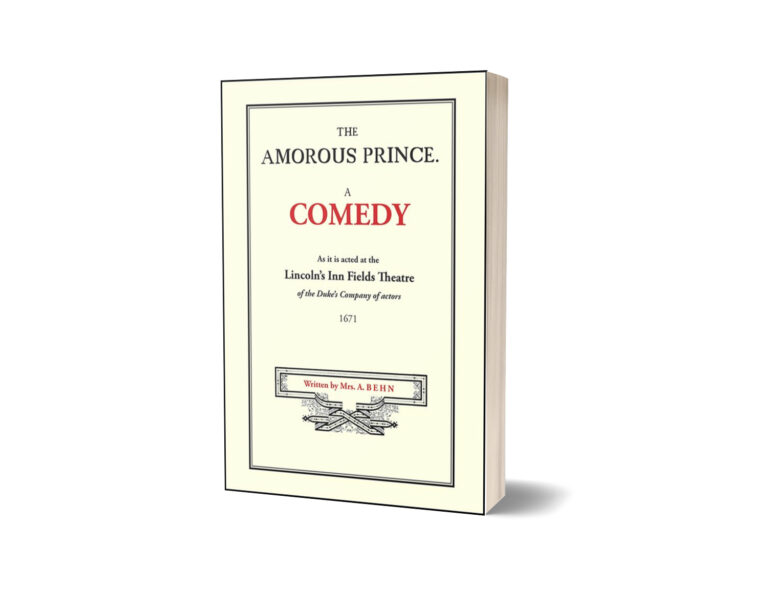 THE AMOUROUS PRINCE: A COMEDY
By Aphra Behn
First Produced in 1671
RESTORATION DRAMA
The Amorous Prince, Behn's second play, was likely first performed by the Duke's Company at Lincoln's Inn Fields on February 24, 1671, just five months after the premiere of The Forc'd Marriage. The London theatre scene then consisted of only two companies: the Duke's Company, run by William Davenant; and the King's Company, run by Thomas Killigrew. The two companies would later merge and form the United Company.
As in The Forc'd Marriage, sexual jealousy is a central theme. Another might be 'women's Wit' because female characters go toe to toe with the men and exercise considerable agency in this play, more so than in its predecessor. Clarina, for example, learns of her husband's plan to test her virtue and devises a counterplot of her own with the help of her sister-in-law Ismena. And Ismena and Laura, a more minor character, both push gender boundaries when they draw daggers on men in the play. Men's inconstancy might be a third theme, with this one centering around Frederick, the prince of the title, and Cloris, whom he loves and makes vows to, but does not take seriously because he believes her socially beneath him. The play also depicts the dysfunction of core relationships, not just between spouses, but also between siblings and fathers and children of marrying age.