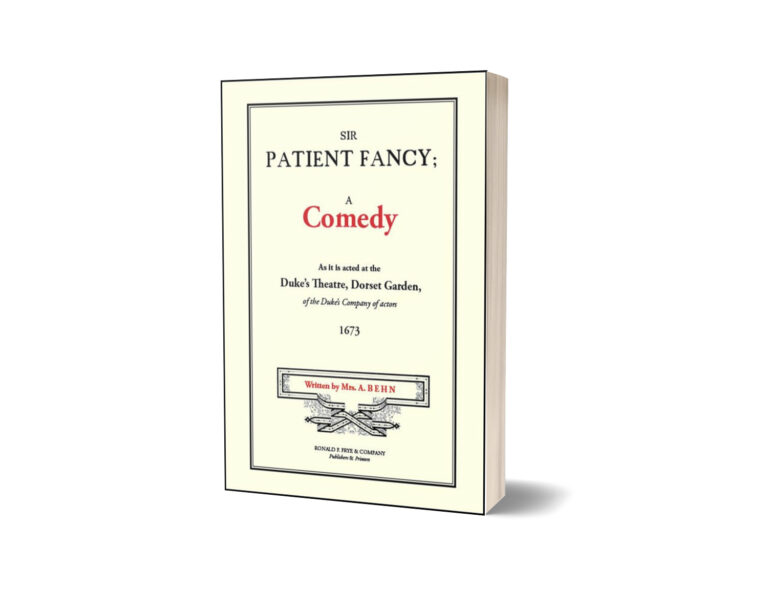 SIR PATIENT FANCY: A COMEDY
By Aphra Behn
First Produced in 1673
RESTORATION DRAMA
Sir Patient Fancy, a hypochondriacal old alderman, has taken a second wife, the young and beautiful Lucia. Although feigning great affection for her husband, Lucia enjoys the attention of Charles Wittmore. Caught by Sir Patient, she is obliged to pass off her paramour as Fainlove, a suitor to her stepdaughter, Isabella. However, Isabella has secretly betrothed herself to Lodwick, son of Lady Knowell. Lady Knowell?s daughter Lucretia loves Leander, Isabella?s cousin, in spite of the fact that she is promised by her mother to Sir Credulous Easy, a silly knight. In typical Restoration fashion, intrigues, mistaken identities, and misunderstandings create delightful complications for all the lovers, and a wildly entertaining period piece for audiences.