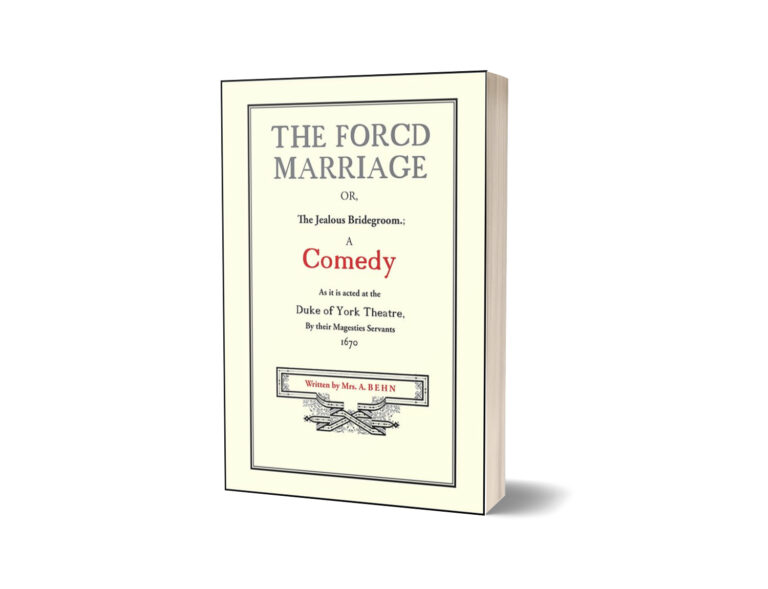 THE FORC'D MARRIAGE: A COMEDY
By Aphra Behn
First Produced in 1670
RESTORATION DRAMA
The Forc'd Marriage, or the Jealous Bridegroom was first performed in 1670, at the Duke's Theatre in London's Lincoln's Inn Fields. It belongs in the category of Restoration drama, which refers to drama written between 1660, when the monarchy was restored, and 1688. The play, a tragicomedy, was Aphra Behn's first and one of the first plays by a woman to be presented on the English stage. Behn went on to write many more plays and was the first woman to make her living as a writer.
In The Forc'd Marriage, the heroine, Erminia, is forced by her father and the king to marry Alcippus, a young warrior whom she does not love. The man she loves, and who loves her, is Prince Philander, the king's son, while the king's daughter, Galatea, is in love with Alcippus. In time-honored comic fashion, the tangle eventually gets sorted out and true love wins in the end.